Carré Rose Films
Authentic adult cinema.
Work

Logo/visual identity, web design, posters, motion design

Client

Carré Rose Films

Year

2020 - 2023
Carré Rose Films (Pink Square Movies) is an adult cinema label based in France. It focuses on producing quality content with high standards regarding performers wellbeing, cast and practices diversity, and feminist values.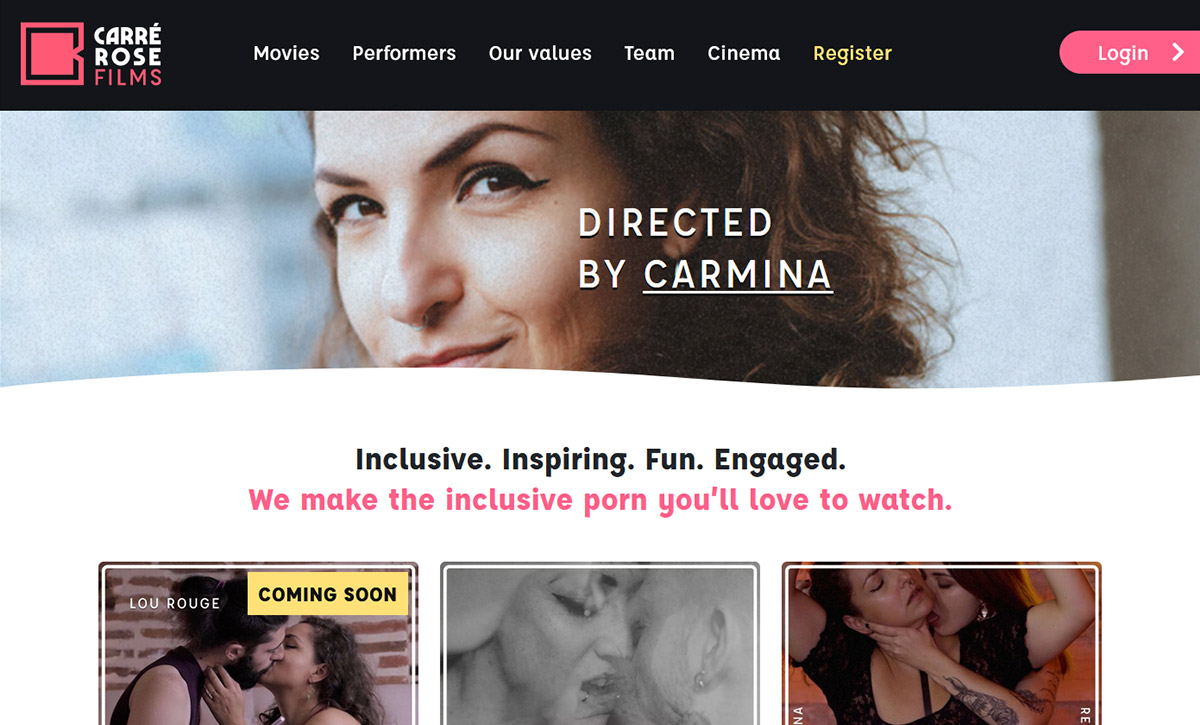 I was tasked with creating a visual identity for the label, then design its website. The main objective was to convey the high quality feel of the brand while being approachable, avoiding something too clean and restrained. The pink square logo is simple and legible, inspired by a film frame or a clapperboard.
The website was designed with a mobile-first approach, focusing on legibility and contrast but with hints of playfulness. I also designed posters for some of the movies.